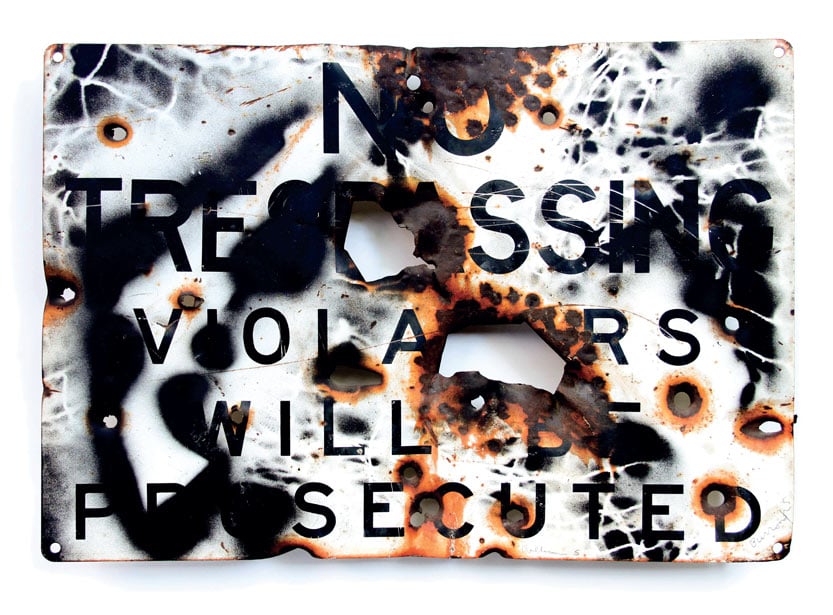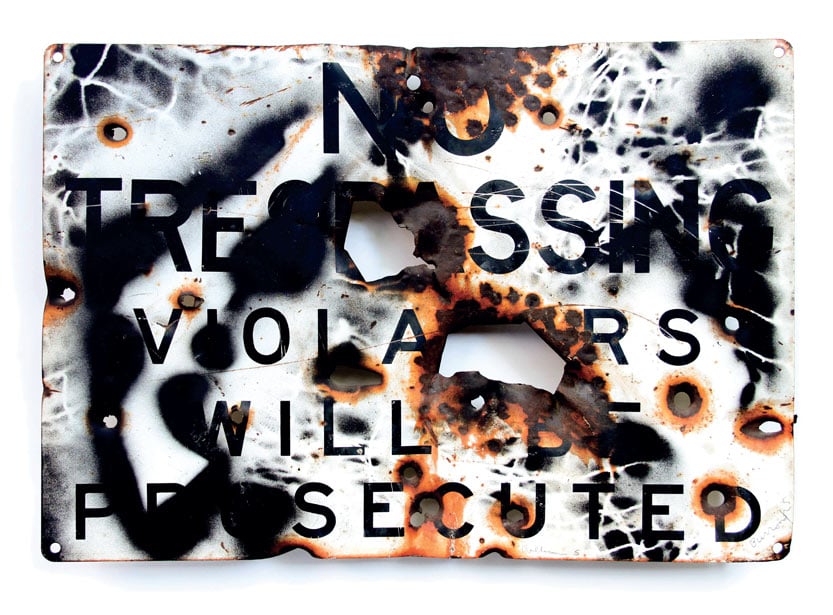 'No Trespassing' - William S Burroughs - Limited Edition Print
by William S Burroughs
£175.00
Limited edition William S Burroughs lithograph print to celebrate the Burroughs centennial.
Released on FRIDAY 15TH AUGUST @ 2pm GMT / 9am CDT
'No Trespassing' is based on the original WSB art work created with black spray paint, stencils and multiple bullet holes on found sign.
Lithograph print with 4 colour ink on archival paper 320gsm.
Only 100 available.
With stamped and signed Certificate of Authenticity from Burroughs Estate.
Orders will be sent out after 28th August 2014 to commemorate new Williams S Burroughs original art exhibition - Animals in the Walls www.guerrillazoo.com/william-s-burroughs